Senior Quality Control Engineer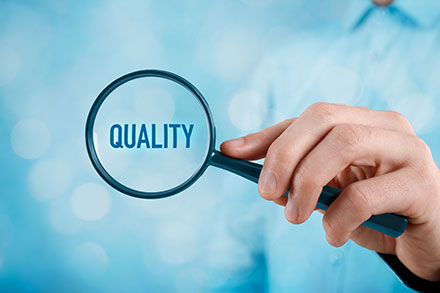 Responsibilities

Develops Test Plan, test cases in a descriptive, structured and understandable way.
Comes up with complex scenarios; is creative in the scenarios being tested.
Knows re-usable components and components that were developed in the system being tested.
Knows how changes impact the system and knows how to test the affected modules.
Use test-case management tool to execute test-cases on the application/product
Achieve Test-cases full coverage after understanding customer needs, anticipates how the customer will use the system and suggests enhancements accordingly.
Log issues in a clear and accurate way on the bug tracking tool and tracks them until closure.
Develops & verifies creative & indirect scenarios that can affect the business domain of the application.
Set the correct Priority for issues on the bug tracking tool.
Follows up on bugs closure rate and rejection rate to take corrective action early enough.
Knowledge and ability to apply the appropriate testing types.
Verifies issues posted by any of the team members on the bug tracking tool.
Review and report SRS documents
Review and report UX document
Review and report Software Design Document
Comparing between UX and UI of projects
Initiate and create test conditions
Initiate and create test cases Tracks the tasks' percentage of completion; notices when a task will overrun and raises a flag.
Prepares project tasks estimates which turn to be close to the actual.
Follows the company quality standards & processes, discuss non-compliances with Quality Control Team Leader.
Delivers high quality work.
To ensure high quality and accuracy is maintained while developing the projects SRS & Design.
To review the traceability matrix & make sure of testcases coverage against all client requirements.
To perform the UAT/User experience Training at the client premises (if needed)

Qualifications

Degree in Computer Science or Computer Engineering.
Very good knowledge with different testing principles, standards and process.
Presentation, interpersonal, negotiation, and analytical skills.
Demonstrated capacity for problem solving and synthesis.
Ability to work under pressure.
Delivering Results and Meeting Customer Expectations
Adhering to Principles and Values
Oral and written English communication skills necessary to express ideas and concepts clearly and persuasively to individuals and groups.